Recipe for Success: build your social with 5 easy steps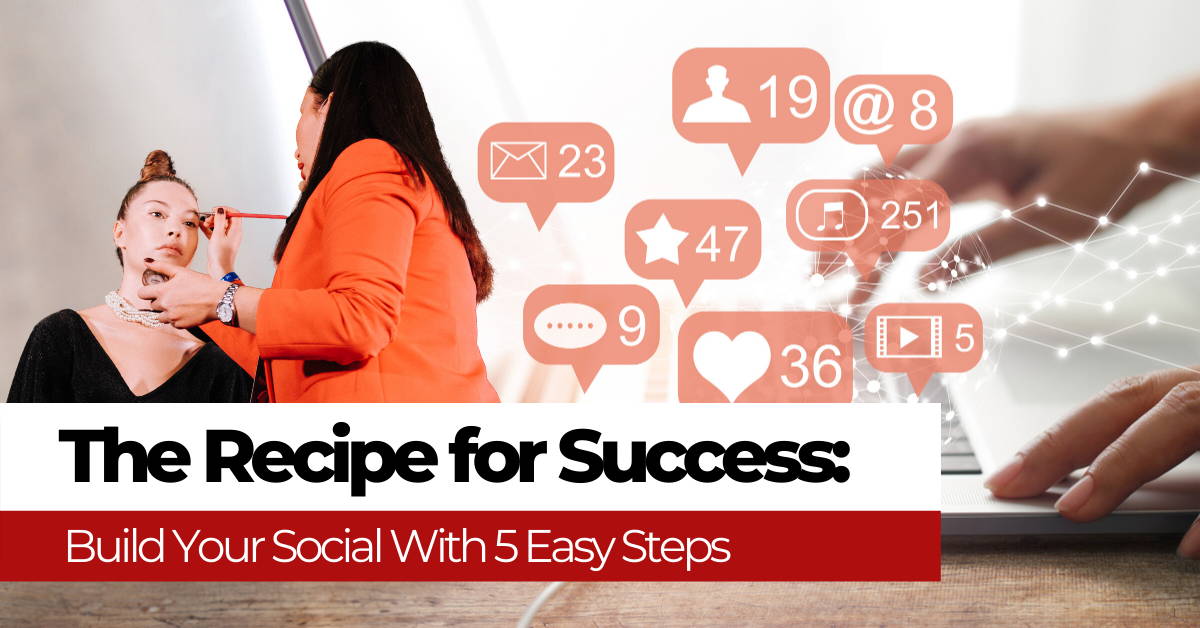 Photo credit: @yana_panfilovskaya
Not to seem dramatic but this was the most requested topic EVER: we received numerous DM's, PM's, emails and comments about mastering Instagram as makeup artists. Just a heads up - this is not a shortcut: buying followers and using bots can only go so far. In the long run every freelance or professional makeup artist wants a following that can convert to paying clients or even loyal clientele.
Wondering how to achieve that? Well, it's not going to be easy: posting chaotic content, no matter how pretty the models are, is just not going to cut it. But, before you head for the bushes without even daring to follow through this article - let me tell you: this goal is entirely achievable and it does not take a magician to do it.
Just a few simple rules that can be followed by anyone or as I call it - the Instagram Cupcake. Feel ready to make your account the one that everyone bites into?!
Great! Then let's move on to the base - 5 ingredients to build your social presence on Instagram!

#1 Congruent, continuous content


First of all, think of what makes you stand out as an artist: is your style unique, are you doing something different, is your photo style, model, background standing out from the feeds of your competition? What value are you bringing to your followers? To be honest, this is basic: the first step is to outline a clear message for yourself - what are you trying to show or say through your feed and what's your goal. This is the core of your account: even though it's a visual platform, it must still drive value to it's users.
Remember, once you find your pulse, stick to it, no matter what. It may take time for people to see, how great you are, but they will if you follow the second rule..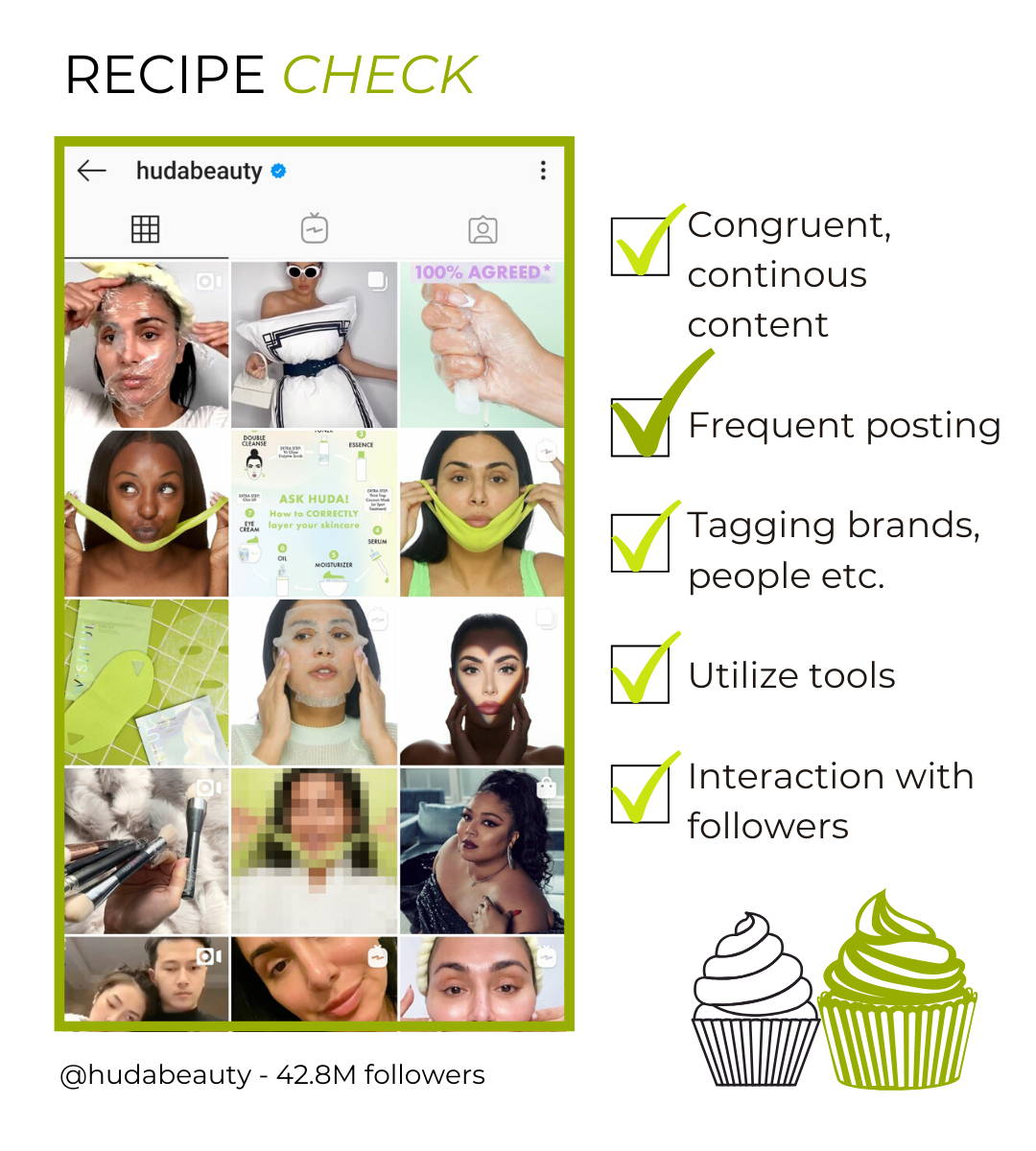 #2 Frequent and relevant posts


I am sorry to disappoint, but it won't happen overnight. Your posts have to be frequent and on time. Look through your insights and see when your followers are most active. Experiment with timing and see if it gets you more engagement. Key thing here is engaging with people through constant communication - make a calendar and stick to it. There is tons of content on Instagram - if you are not in my feed that day, you don't exist at all. So keep reminding of yourself and one day people will start looking for you on their own. Another thing - nobody wants to know what you think of the "NEW" foundation that came out last month, that's old news, so keep it relevant!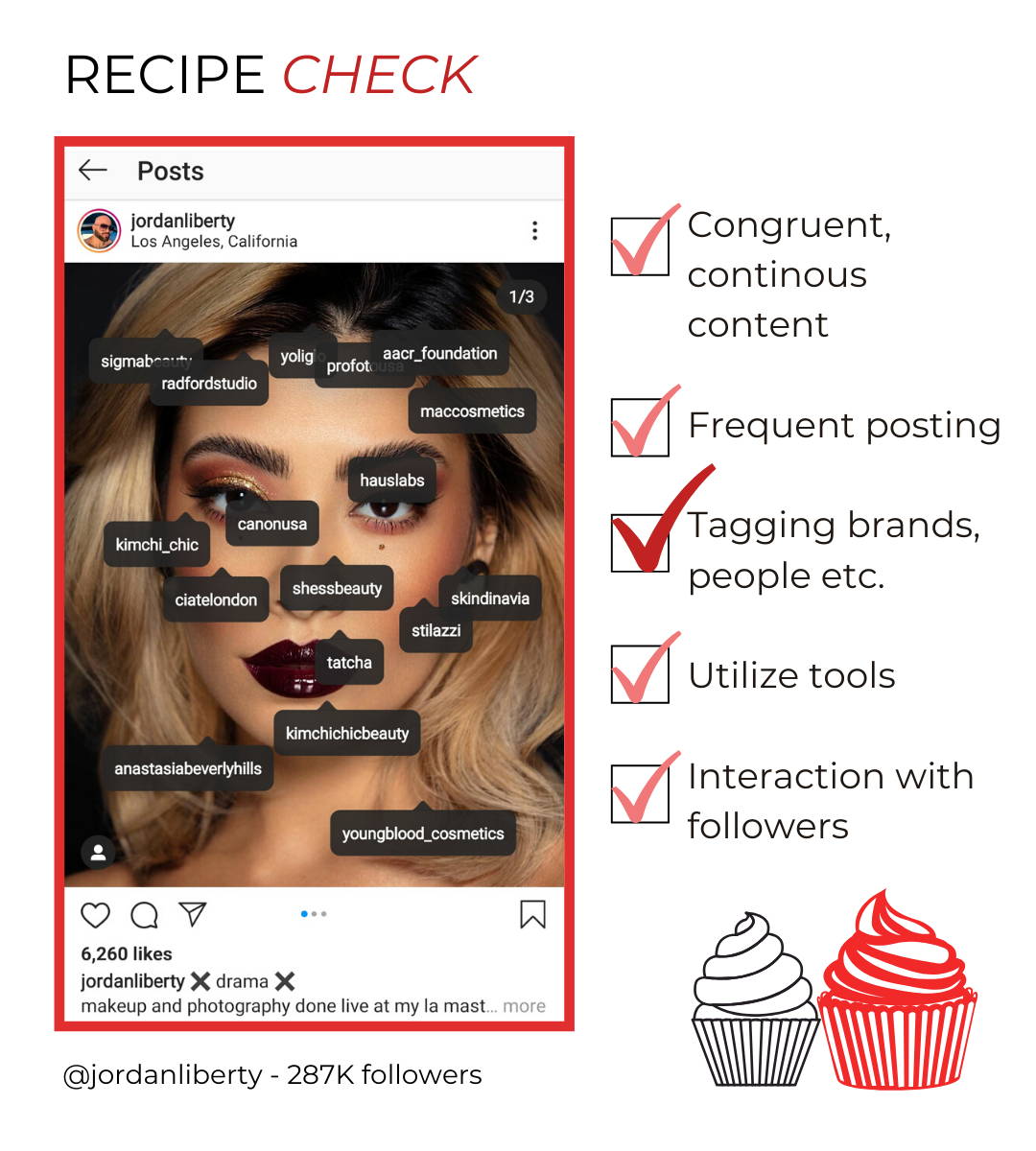 What does that mean? Well, partnerships and deals with brands are a long shot before you have numbers to show, but… Tagging major brands, people you follow, helps catch their attention to your work. And if your content is quality enough it may get reposted, giving you a boost in following. Another thing - figure out the biggest makeup tags out there and use them. Of course, do not go just tagging everything that moves in every photo - again, keep it relevant: maybe you used an Urban Decay foundation or some tip from Jordan Liberty: that is ground for mentioning. Be smart and do not let these details slip.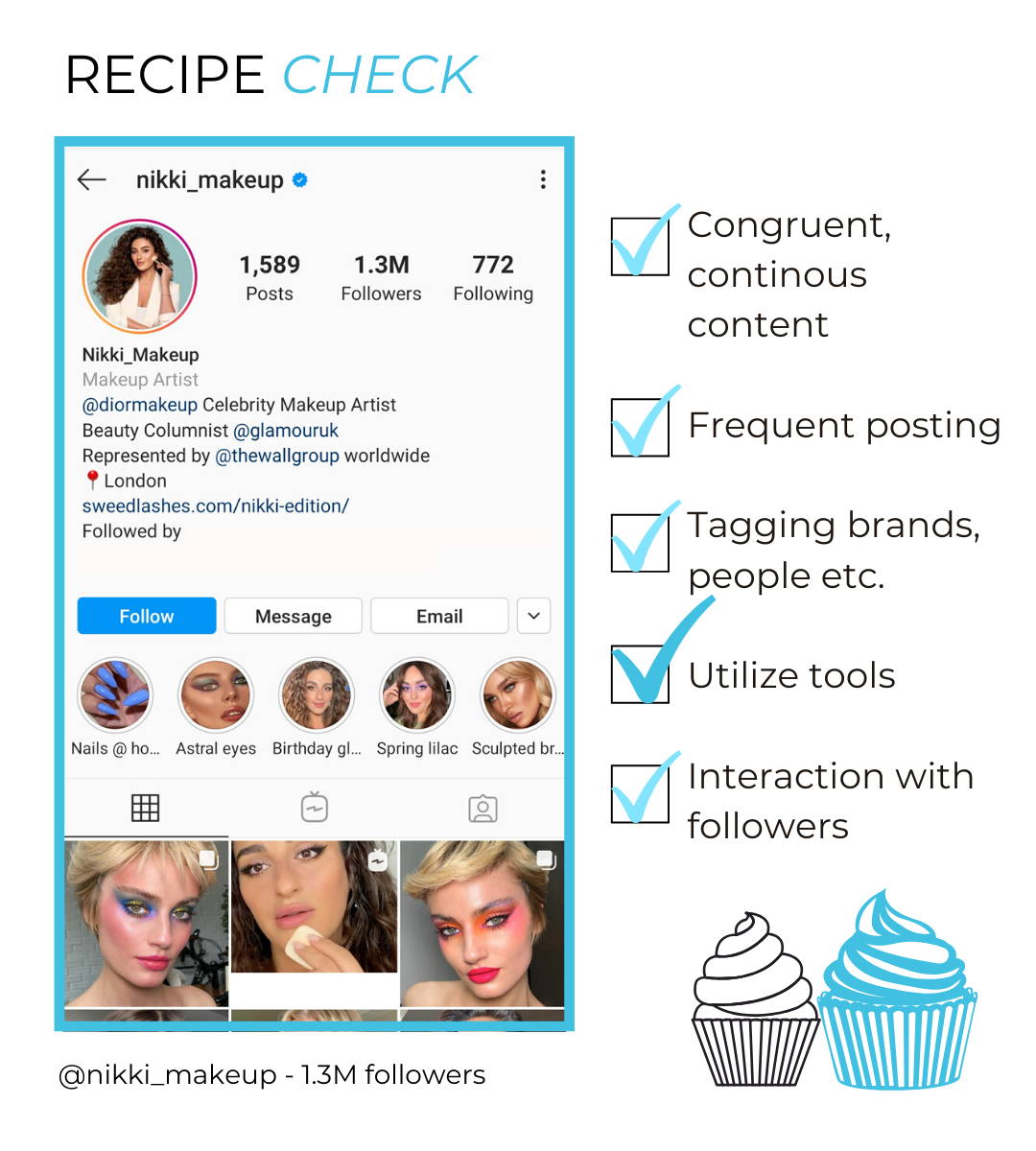 #4 Take advantage of every tool


Instagram is truly a platform on it's own with many tools available for you to take advantage of: highlights, stories, igtv etc. These are not to be skipped. Use EVERYTHING to your own gain: write a clever bio, make stories engaging with followers, do igtv videos, make highlights. However, all this content requires planning: stick to your style, determine your value and put everything in place accordingly. Remember: it must be relevant, interesting and quality. And here comes the tricky part - quality in photos is one thing, but you do not do pre filmed and edited stories of yourself (unless it's a PRO tutorial) talking about things - sometimes quality=authenticity. So just think about what quality is for every outlet before posting.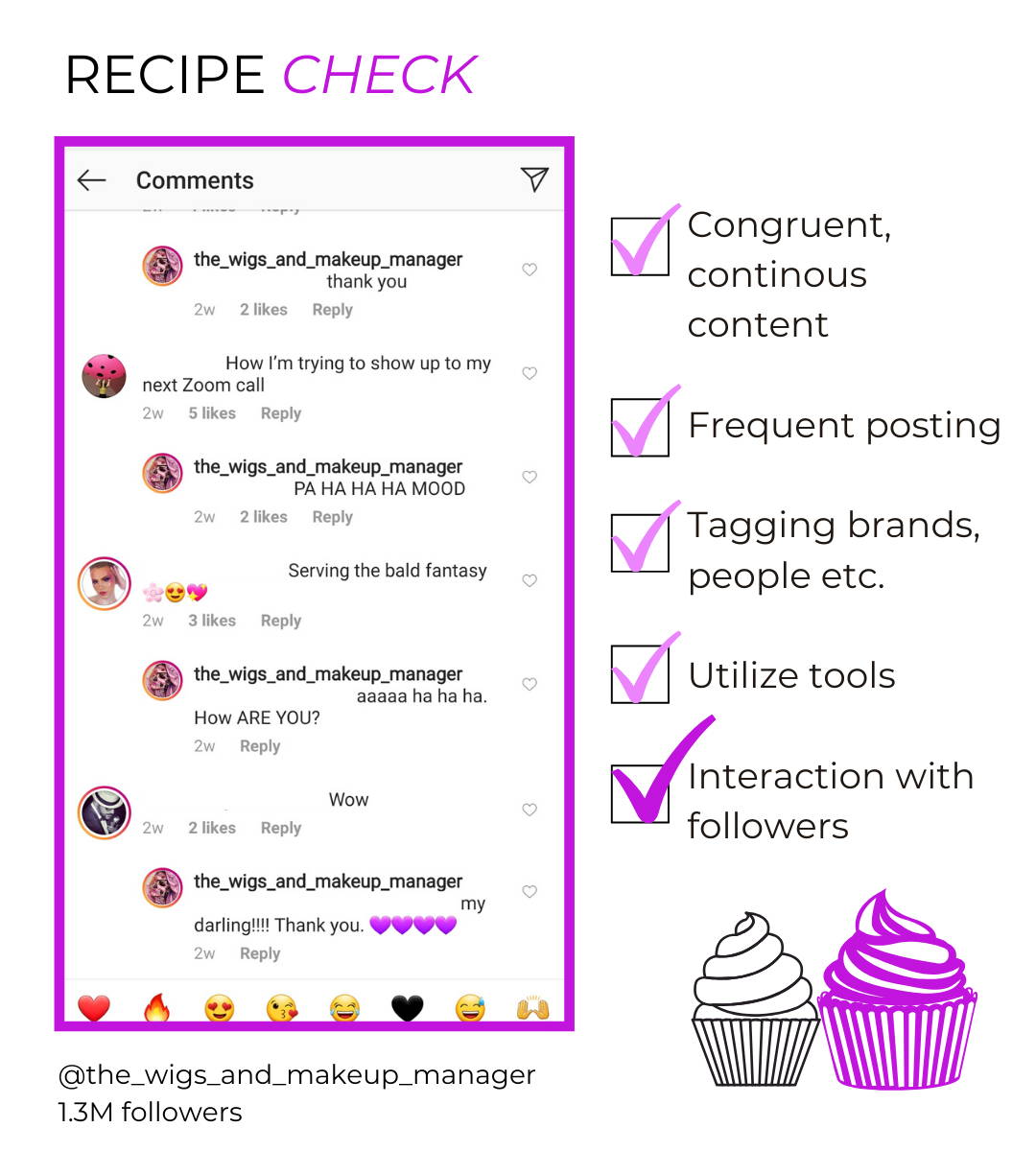 #5 Interact with followers


Seems obvious?! Well, you would be astonished, how many brands just do a "Comment and Share" post and leave people to stew there. No likes of comments, no replies… nothing. It seems like it's a robot or a dead person behind the account. So why should I keep following it? This scenario is a dead end: you cannot ignore people that are consuming what you are presenting. No putting it off to another day - make 2-3 reminders for yourself everyday for a time, when you will be answering comments and DM's. This will keep them coming back for more.
The cherry on top - the ultimate list to keep your Instagram feed in check*: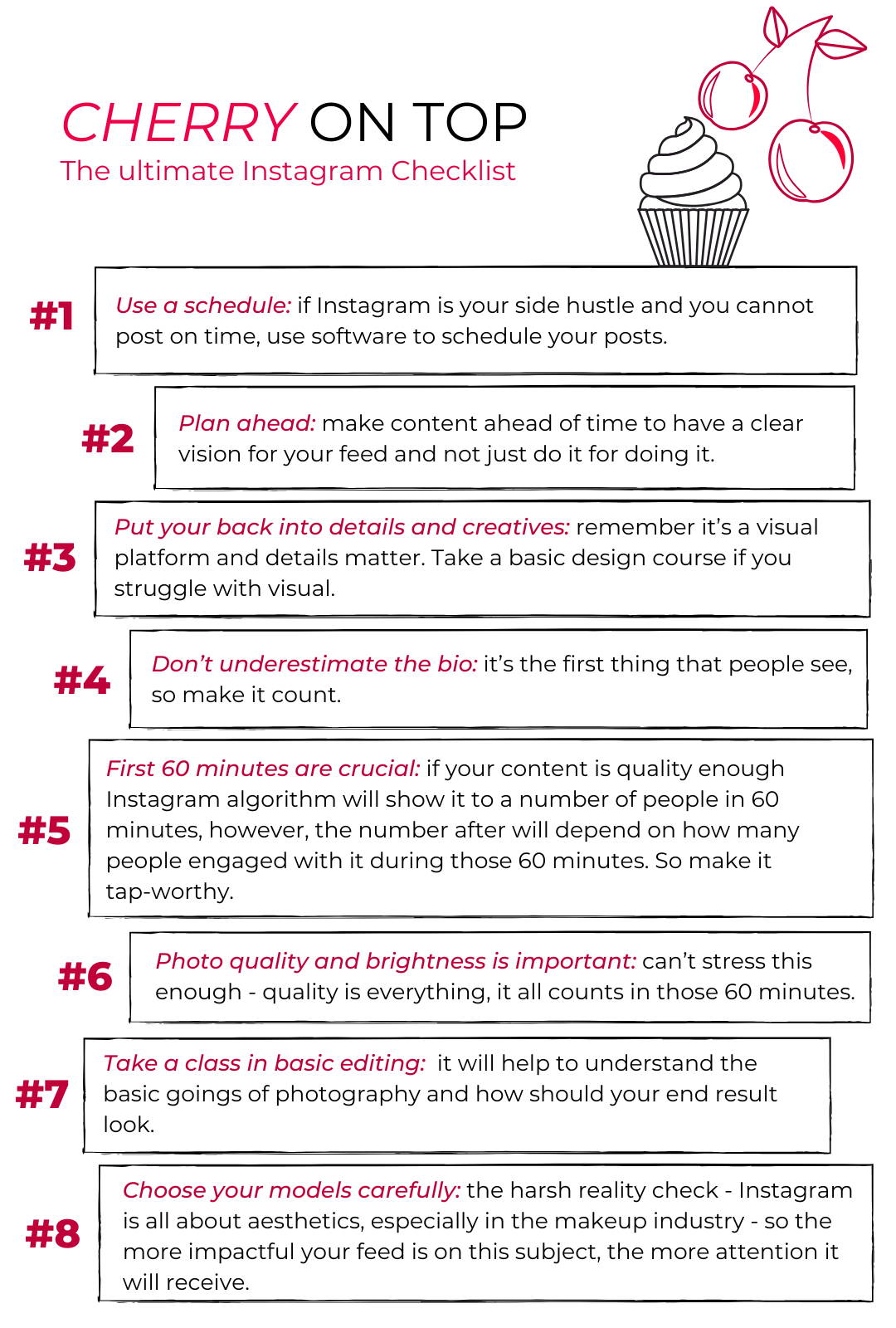 *Feel free to download and use it any time.
So that's the whole cupcake on building your Instagram presence and a substantial following in the long run. Gobble up this sweet treat and build yourself the account that that you always dreamed of!
---
WANT MORE?! KEEP LEARNING WITH OUR MOST POPULAR TOPICS:


---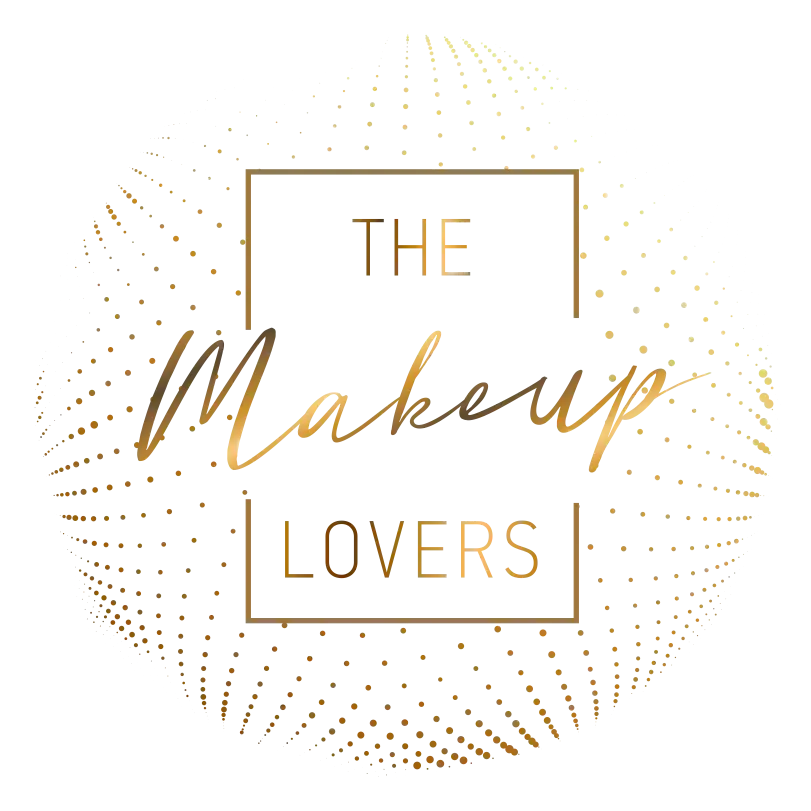 The Makeup Lovers is not just an online education hub for makeup artists all around the world who make learning possible for everyone...
We are a group of makeup enthusiasts that looove helping other people to succeed at their craft and to help them reach their dreams. It's a support system to any aspiring or pro makeup artist wanting to become the best at what they do.
It takes one step to go for everything you ever wanted and it all starts here!
We are always here for you!