11 fail-proof tricks from PRO's to elevate your makeup skills to a PRO level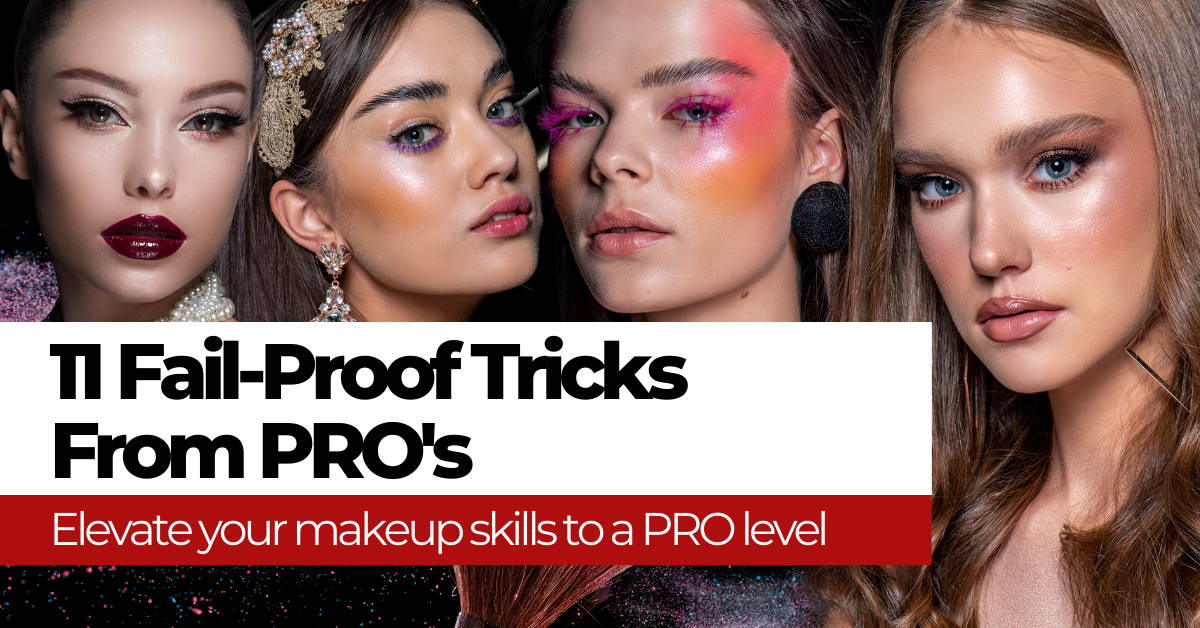 Photo: @isabelle.de.vries, @yana_panfilovskaya, @shanibaruch_makeup
Always wondering if you are good enough and will you make it?! Does your work seem to stand out from everyone around you, but it still looks blank in the sea of million masterful looks on Instagram?! Your follower count is not budging and you still have stretches of time between bookings?!
Don't worry, love, we got you! Let's start from the beginning and find out what you are missing, what is that key ingredient that would make your looks POP and enslave the hearts of millions?!
And who better to get the scoop from, than 11 of the world's top makeup artists, sharing their exclusive set of tips and tricks. Intrigued?! Then, let's get going!
#1 Ortal Elimeleh - painter's brush works for foundation, too.
XAXA, good one, yeah?! Nope, not a joke at all. A light and glowy bride's look is hard to achieve, since longevity is one of the main conditions - layers upon layers of makeup are used to ensure it. Well, love, Ortal recommends using flat painter brushes to work with foundation, since the flat surface just pushes the product into the skin better and the result does not look cakey or overloaded at all. Who knew, huh?!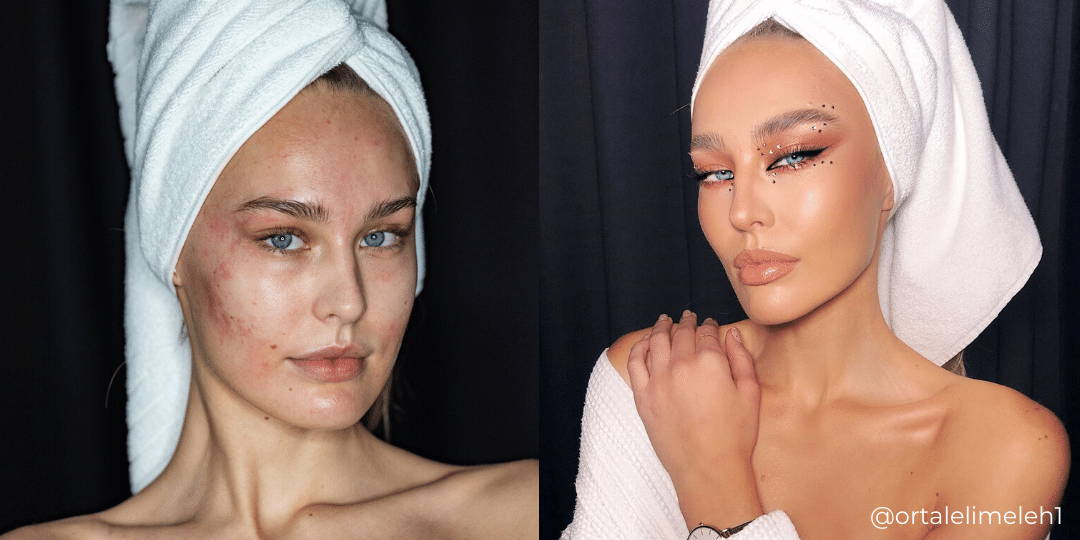 #2 Vlada Haggerty - wipe the edges clean!
Lines gone crazy?! Just clear that lip contour with a brush and a little bit of micellar water and you will result in a flawless, breathtaking lip look. If an expert on macro photography, Vlada Haggerty can't catch it through her lense, no one will!


#3 Danessa Myricks - fingers are for blending!
Learned working only with dry and pressed products?! Well, we are to here to inform you - the times have changed, honey. Want to get that flawless skin - the goddess on skin makeup herself recommends switching to cream products and blending them with fingers. Unheard of, but works for the queen herself ;)
Video credit: @danessa_myricks


#4 Jordan Liberty - never EVER contour in your life.
Contour only works if the light source is fixed, but if we change the perspective, well… you are left with less than a desirable look. So next time you get down to contouring, pick a highlighter in darker shade - you will end up with a jawdropper of a look.
Video credit: @jordanliberty


#5 Isabelle de Vries - every color works!
Ever studied the light spectrum in school? No?! Well, colors work upon colors - so if you want to build dimension on your face, stack them! E.g. Start your blush from yellow and follow your way up. Believe me, it will be a stunner!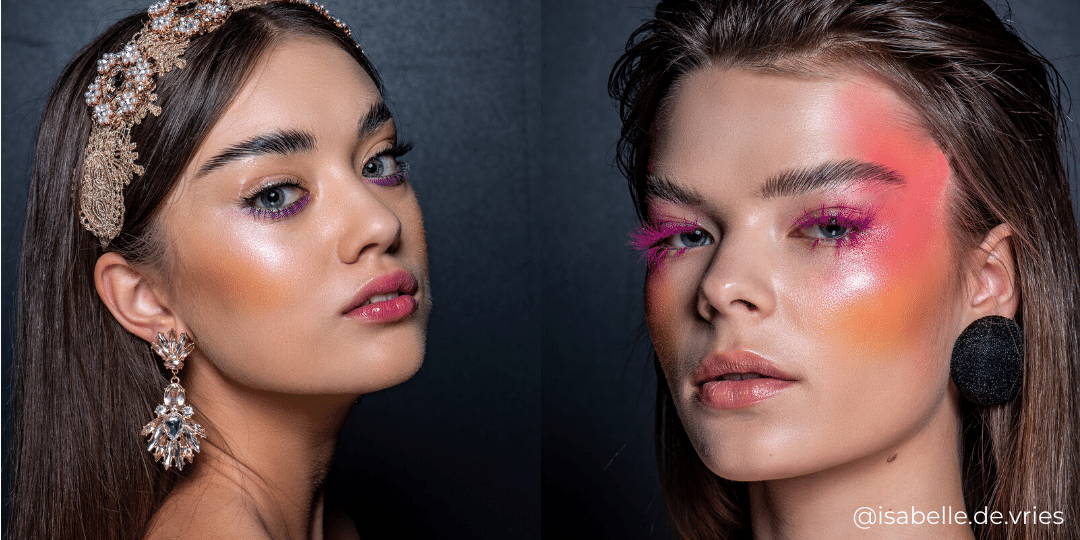 #6 Julia Voron - never trust your eye!
All finished with your work?! No, darling you are not! Grab that phone and snap a shot. Do you see what's crooked and what needs adding? Always review your work from a different angle to get it to perfection.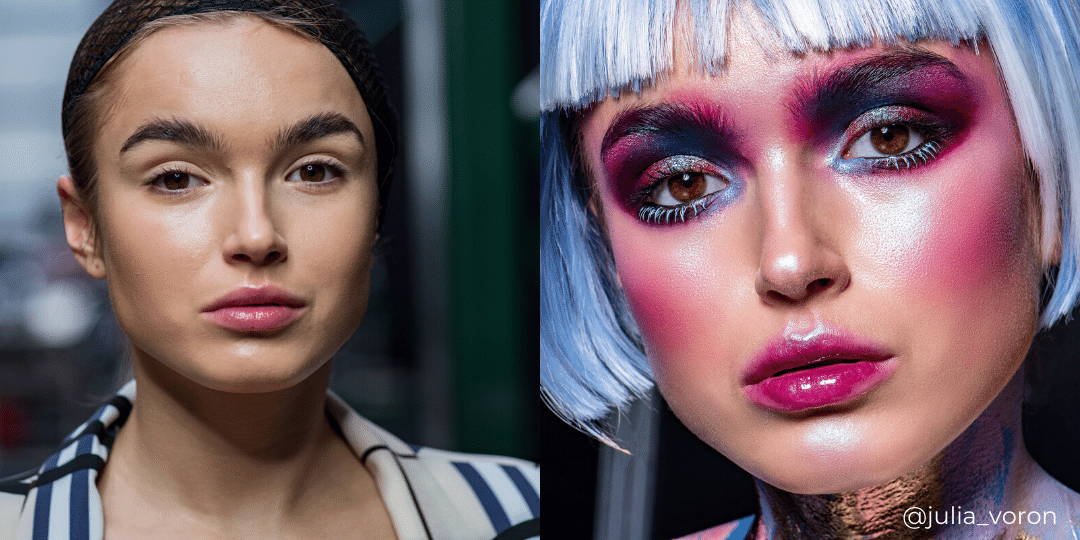 #7 Sonya Miro - tools are important, just not your usual ones!
All done and snapping your pictures away?! Get that million dollar shot by switching from ring light to video light. This baby comes in every shape and size and makes your looks transfer that much better on camera! Get them sizzling!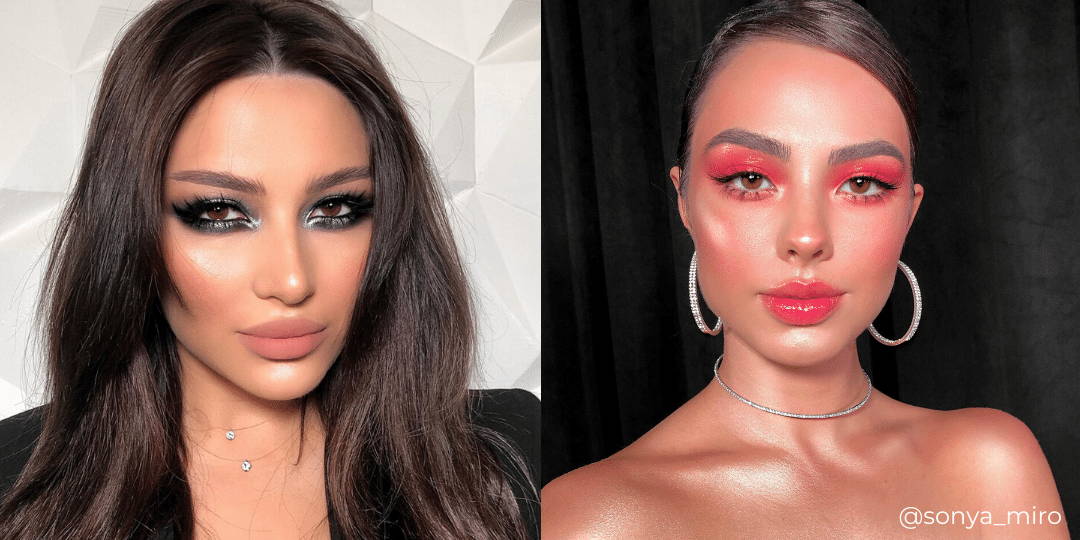 #8 Einat Dan - drop the classics and go crazy!
Want to stay relevant and land those dream jobs?! Won't get them with glamour only! Use textures, pigments, wigs, lashes, whatever you have, and get a few creatives under your belt. The more versatile you are, the more job opportunities await you.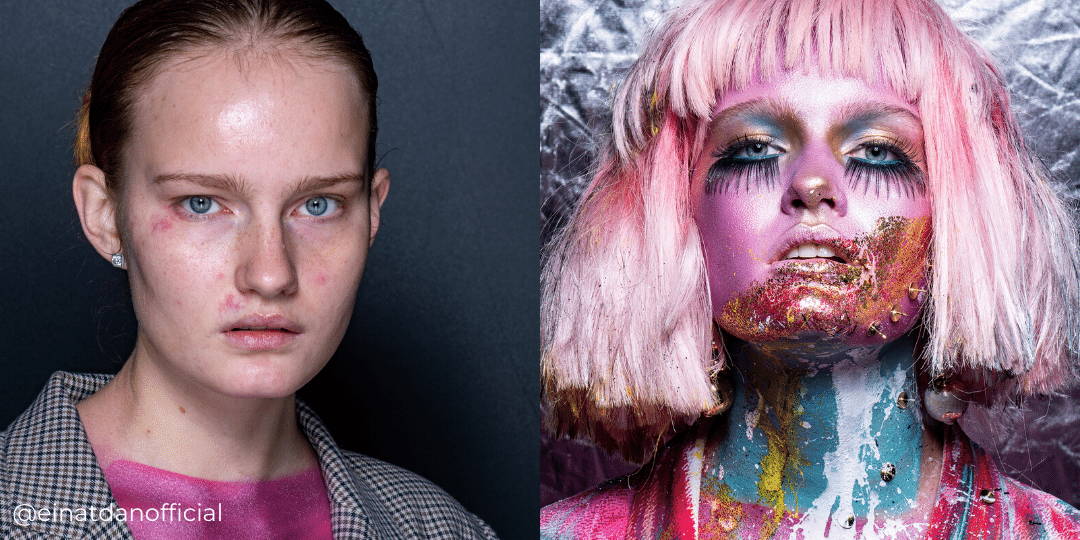 #9 Sarah Hill - cook your own products!
Luminous foundations not doing the job and you always wonder how PROS get that dewy, fresh effect going?! By cooking! A few drops of foundation, mixed with a couple drops of oil, strobe cream and liquid highlighter - mash that all together with your hands and get it on! It will be blinding!
Video credit: @sarahillmakeup


#10 Shani Baruch - blend into the brows!
Eyeshadow not blended enough?! Don't get queasy about getting it and blending into the brows! Just do them after the eyes and it will all turn out golden!

#11 Yana Panfilovskaja - only sharp will do!
Eyeliner gone wrong?! Love, it's the same thing as lips (just not micellar) - grab concealer and fix those tips, nobody will know as long as they're looking up! ;)
Video credit: @jordanliberty


#12 The Makeup Lovers - get that signature going!
You may have the perfect technique, the perfect model and the lighting, but if your work says nothing, then it's a blank. Be brave and go crazy, incorporate a bit of you in every look you do and in no time you will be known for that little detail - that signature of yours, that makes all the difference!
Stand out and go forth! You can make it - we believe in you!
---
Want to learn more trending makeup techniques?!
Join 11 makeup PRO's for this INSANE education program that will leave you with skills to execute 11 different techniques, like a PRO would.
Get this program for a premium price!*
*Limited time only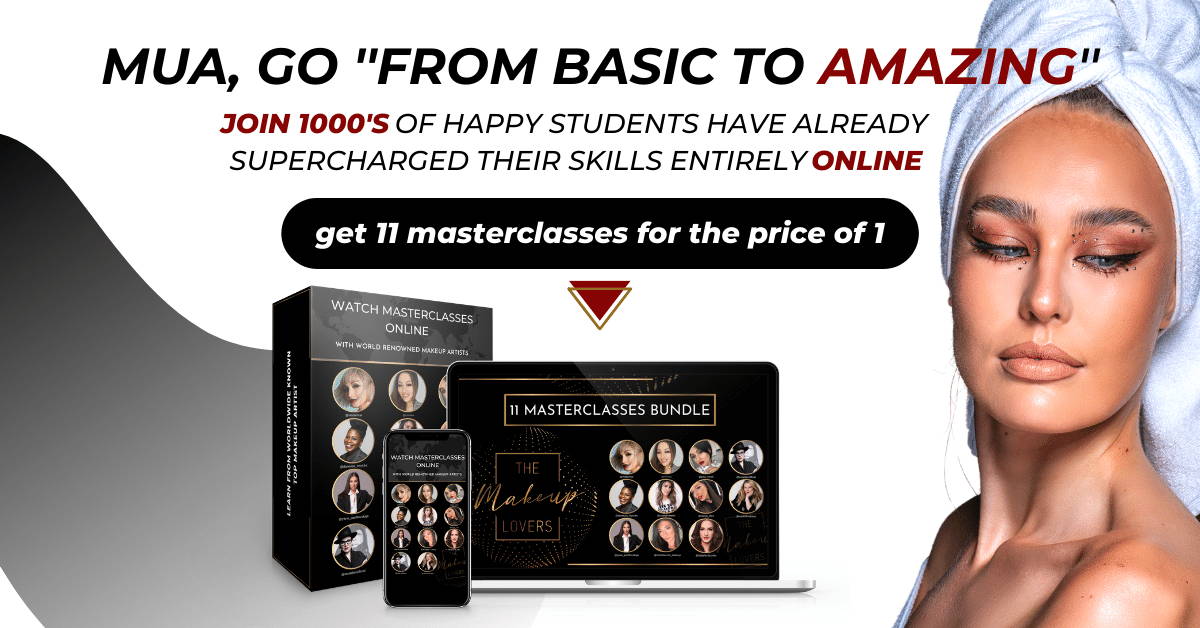 ---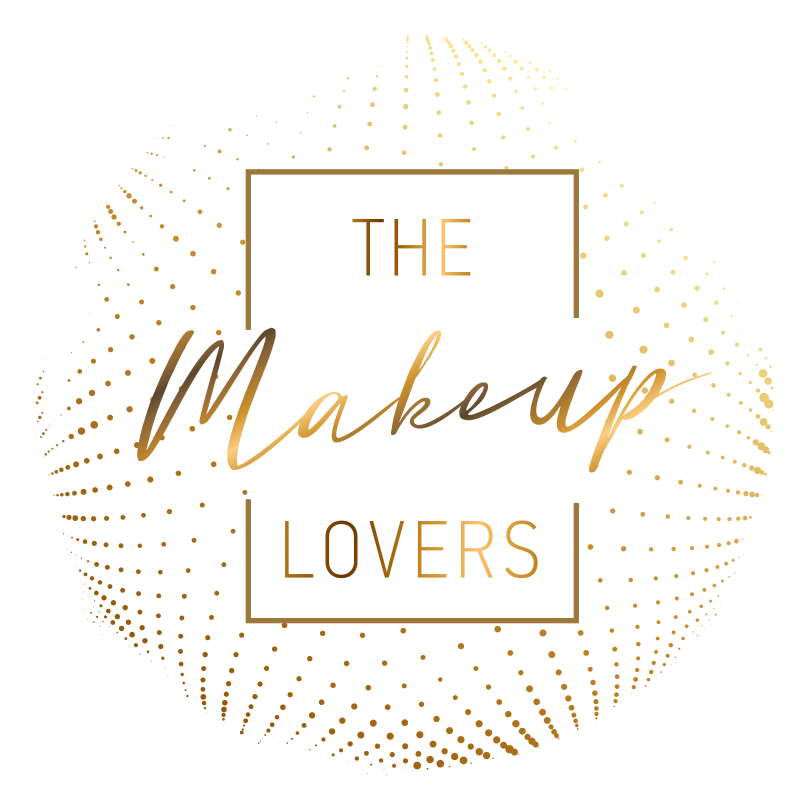 The Makeup Lovers is not just an online education hub for makeup artists all around the world who make learning possible for everyone...
We are a group of makeup enthusiasts that looove helping other people to succeed at their craft and to help them reach their dreams. It's a support system to any aspiring or pro makeup artist wanting to become the best at what they do.
It takes one step to go for everything you ever wanted and it all starts here!
We are always here for you!