7 Step Guide to Bulletproof Bridal Makeup: Learn Them All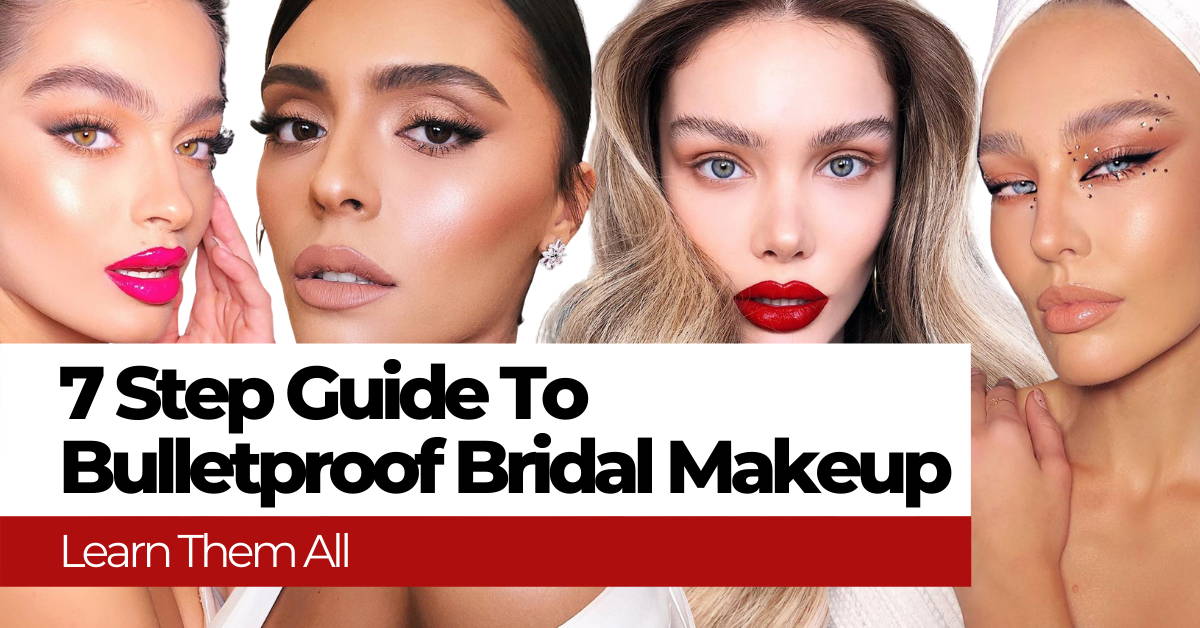 Being a MUA you probably know that bridal is the ultimate challenge, however, the techniques used to create this type of makeup are universal for every look that requires longevity and lightweight appearance at the same time.
Even if you consider yourself a pro, it's good to double check yourself from time to time - are you truly on top of your game?! We took it seriously and rolled up the sleeves to prep an extensive step-by-step based on the work of international bridal PRO Ortal Lelimeleh for every mua out there wishing that his/her brides would bring everyone on their knees.
Interested?! When let's dive straight into it!
Video credit: @ortalelimeleh1
For any makeup to last, be it bridal, editorial or fashion - prepping is the key. If you slather your foundation on a dehydrated skin, don't blame the foundation on not delivering eye pleasing results. Moisturizer, lip mask AND primer or makeup fixing spray afterwards are a must. For the effect that will withstand hurricanes - let every product layer dry before applying another, otherwise you will just mess with the formulas. Do it in chill mode and don't fret - bridal is not express makeup.
Video credit: @ortalelimeleh1
Ortal doesn't sweat doing the skin first - however, she holds the finishing touches until the very end to see what accents are missing in the whole look. However, if you worry that you will end up with a panda for a model - do skin after the eyes. Just forget the rules and do what feels comfortable with you.
Now, for the skin - main rule here is to apply the foundation in thin layers. Think painting and imagine yourself as Michelangelo - Ortal recommends working with flat painter brushes that push product better into the skin, so that it doesn't look cakey or overloaded in the end.
Going through products, pick one heavier coverage foundation or use a few and layer them separately. However, try them out first - the products should be easy to blend and have the same thickness as not to separate so easy. Same rules apply to concealer - layers and blendability. Just don't forget to check the ingredients, e.g. water based products don't mix with oil, unless you want to end up like a mad chemist with an explosion that is probably going to be a hysteric bride.
Video credit: @ortalelimeleh1
It's always a primer time: solves every issue and delivers intense color and longevity. Just let that baby dry, before jumping straight into other products, unless you are going for an expressive look rather than clean.
If you want that eyeshadow to last - apply dry products unto wet, start modelling those eyes with a soft eye pencil, blend and just then go for eyeshadow. Tip from Ortal - use tapping motions that push the dry eyeshadow into the pencil. For that extra pop of shimmer, go for creamy eyeshadow and apply it with your fingers.
And if you are going for more nat and not red carpet - pick individual lashes, those are hands down more natural looking than strip.
Video credit: @ortalelimeleh1
Brows are fashion. These darlings stopped just framing the face, they are now dictating whole looks on Instagram. Currently, the craze is in the soap, and not just in the health community. Nonetheless, for bridal - it's perfect, minimal effort and looks gorgeous. Just be careful not to overdue with the soap - if you do though, do extra brushing, that will clear up the product from hair.
Video credit: @ortalelimeleh1
Plump, juicy and tying it all together. Blotting techniques will be your jam here - pencil, lipstik, blot, powder. Repeat. Just like riding a bicycle.
Video credit: @ortalelimeleh1
Take a step back and look at that babe in your chair - what's missing?
For that extra pop of shimmer and color - use creamy highlighter and blush before applying the fixing powder. A tip from a PRO Jordan Liberty - to use a darker highlighter for contouring to create an extra fresh look.And if you want the glow to transfer into the skin - mix some liquid highlighter into concealer or foundation. Same goes for contour - cream products work best and are easy to fix if those hands are trembling before an anxious bridezilla.
Don't forget to, bake, fix everything in place with a setting powder, get - those last touches of dry highlight on and a couple layers of fixing spray to finish the job.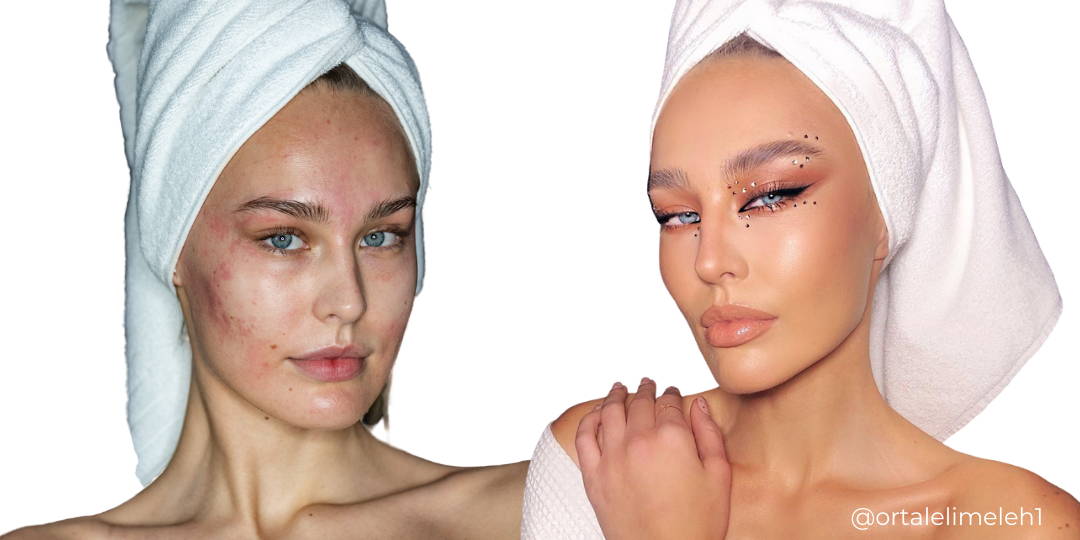 In the end, you can just go HA-LE-LU-JAH and send your bride on her merry way, since a brick would not budge that makeup. Last little tip - stay confident, brides are a special type: every girl wants to leave your chair looking a million dollars, so the pressure is real, BUT… you got this, just don't mix your steps and you'll have thousands waiting to book your chair next!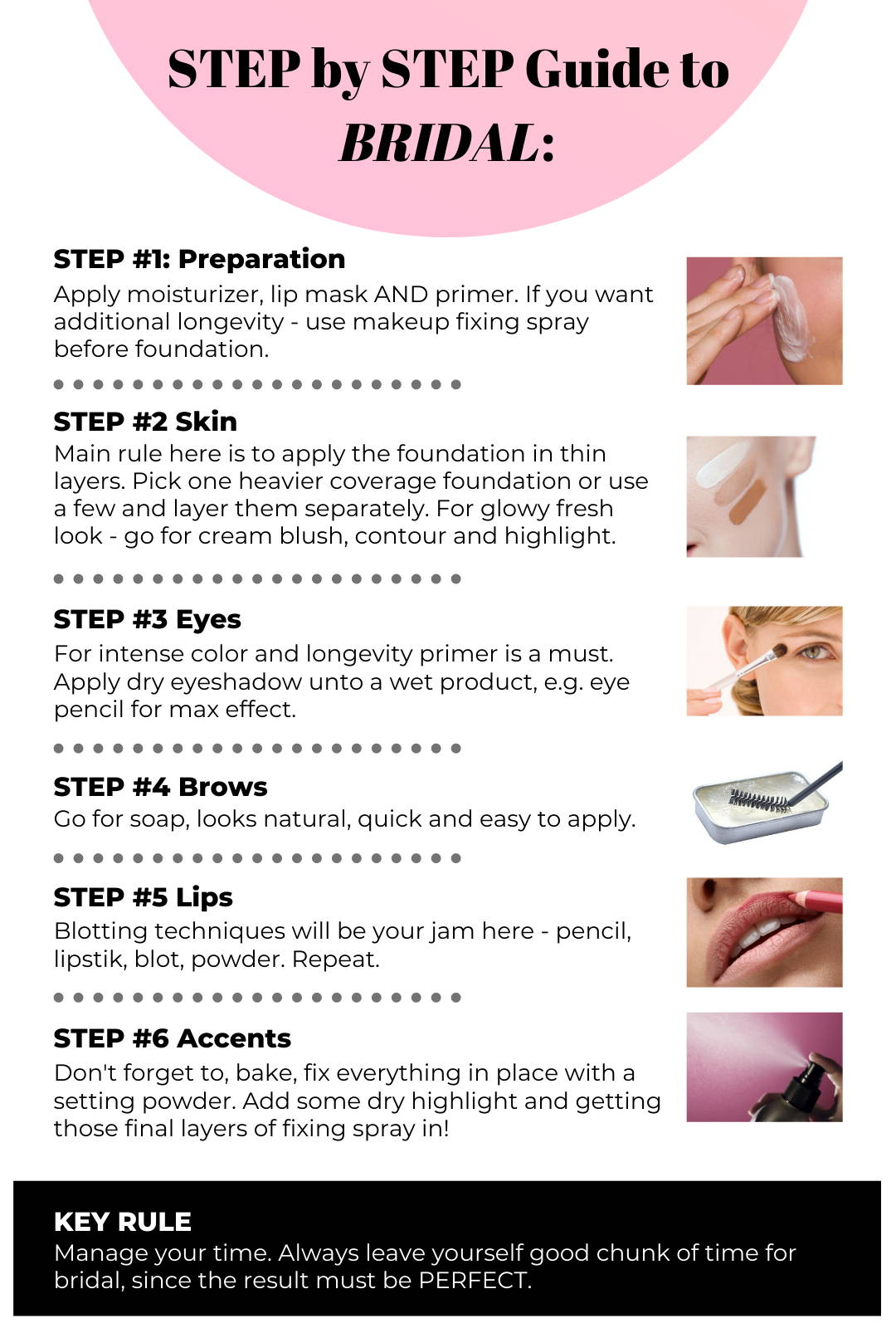 ---
Want to learn more trending makeup techniques?!
Join 11 makeup PRO's for this INSANE education program that will leave you with skills to execute 11 different techniques, like a PRO would.
Get this program for a premium price!*
*Limited time only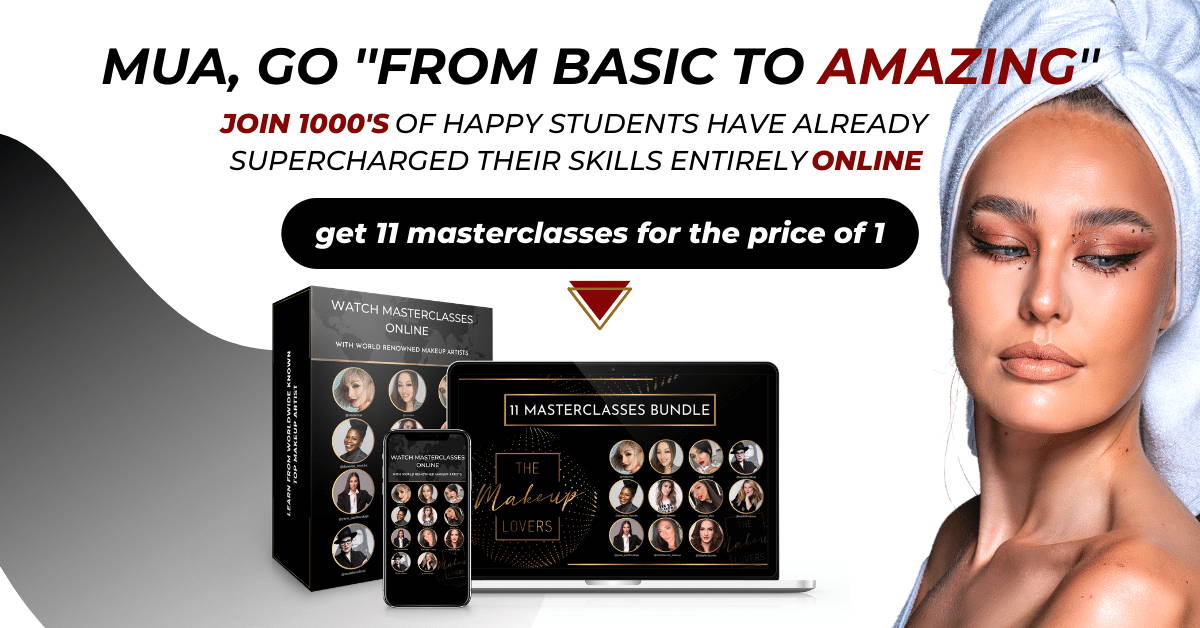 ---
Ortal Lelimeleh - an international expert of bridal and editorial with a unique style of fresh, light yet glamorous looks. The artist is based in Israel and New York frequently travelling to masterclasses all over the world sharing her unique tips and knowledge with thousands of eager students.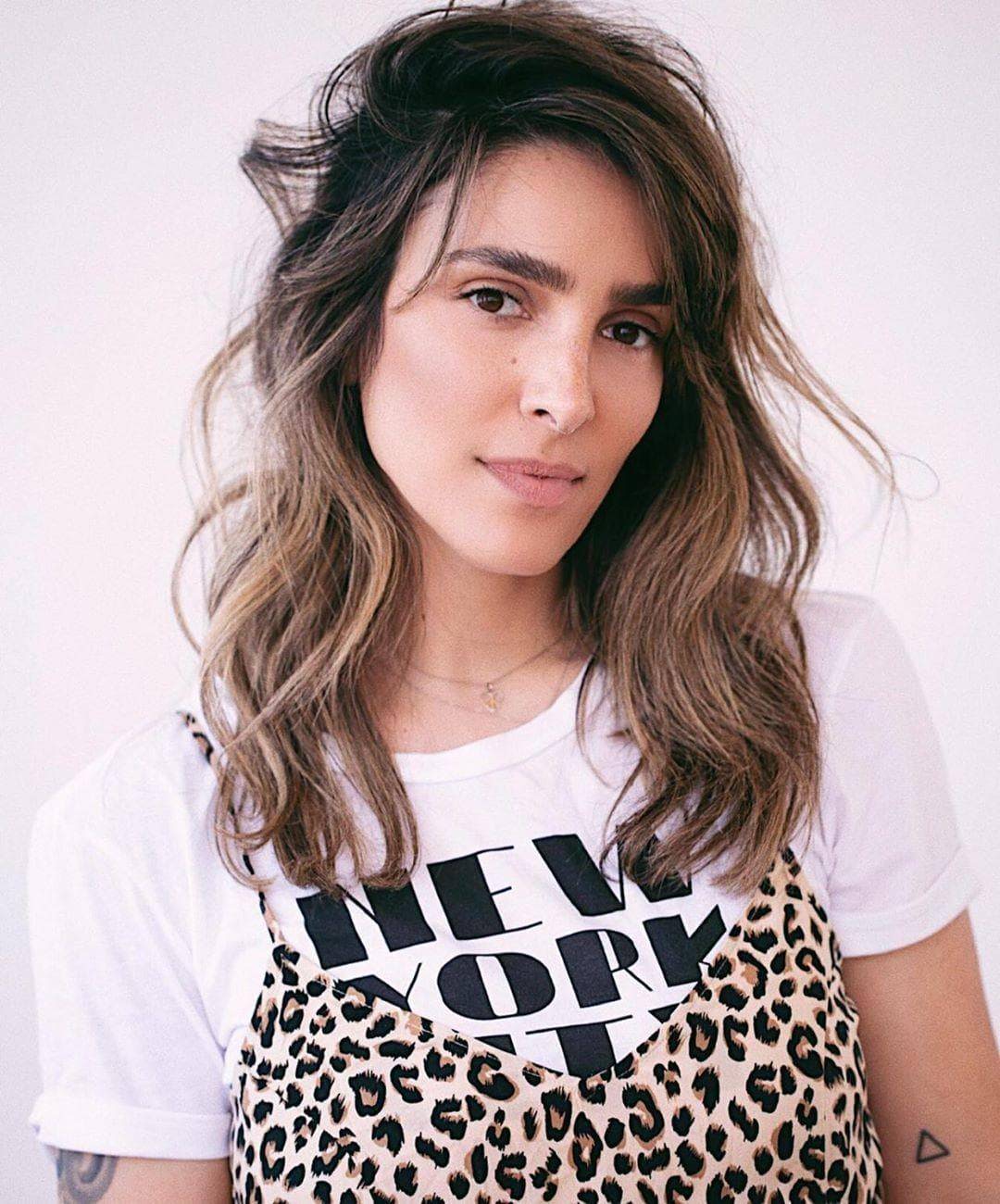 ---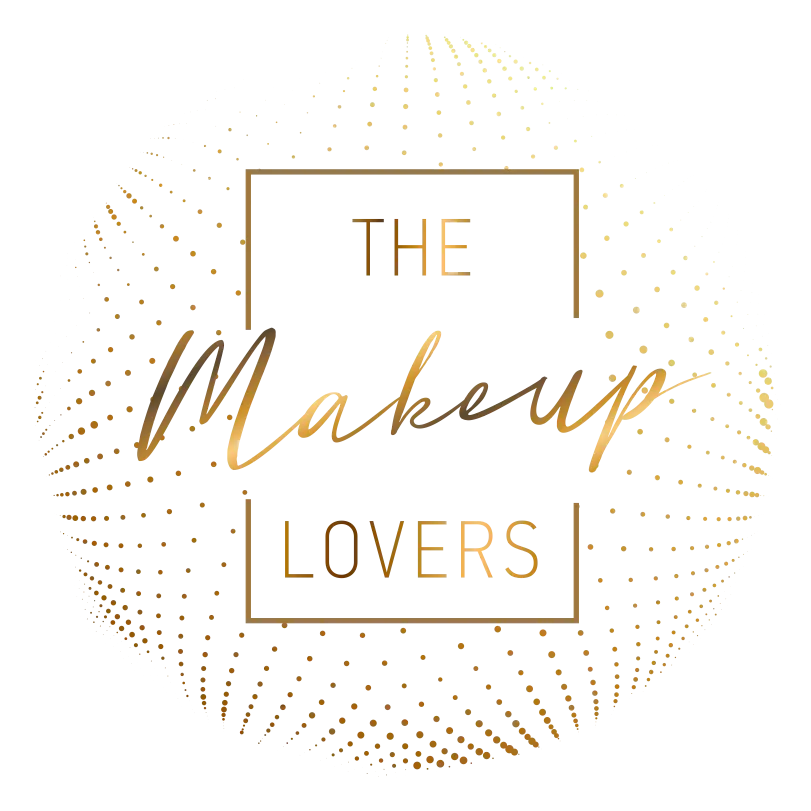 The Makeup Lovers is not just an online education hub for makeup artists all around the world who make learning possible for everyone...
We are a group of makeup enthusiasts that looove helping other people to succeed at their craft and to help them reach their dreams. It's a support system to any aspiring or pro makeup artist wanting to become the best at what they do.
It takes one step to go for everything you ever wanted and it all starts here!
We are always here for you!